Advertising seems to be blocked by your browser.
Please note that advertising helps us to host this site.
Please consider adding a filter to allow adverts to be displayed on this site.

Tipton is my home town, I'm proud to come from there and live there, I'm proud...
more

Many football supporters believe that West Bromwich Albion had an unbelievably...
more

Today 6 Music celebrates its annual 'Wear Your Old Band T-Shirt...
more

The Pum Pum Wreckers return with their version of 'Pleasure',...
more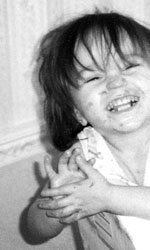 Due to the anaesthetic type influence of nostalgia, life...
more


Well here in down town Birmingham it is raining cats and dogs, a bit chilly on...
more
What is 'Hand in Glove'?
Hand in Glove is an on-line magazine, It is a scrapbook of nostalgic memories and artefacts, a sound board to voice our anger against anything that irritates or annoys us, a vehicle to showcase the talent that is inherent in us all.
It is unashamedly biased towards bands, artists, football teams, culture, emotions and ideas that have shaped the people we have evolved into, and will continue to change by the volatile and dynamic environment in which we are ensconced.
Hand in Glove is currently in an embryonic state and unsure of it's future direction at this moment in time...
None of the above is is set in stone...
Contributions Wanted
If you have anything that you would like to be considered for inclusion on this site then please email us:
Copyright Notification
This website has been built with the punk spirit of the mid 1970's whereby you begged, borrowed or stole whatever was required to achieve the desired effect.
This was done, and is now done, without any form of malice or intent to profit financially, but to share and to be a part of.
If there is anything on this site for which you own the copyright and want removed, or preferably to be credited for, then please let us know.
All other copy and artefacts are the copyright of 'Hand in Glove' unless otherwise stated. If you use anything on this site then please link back to us and give us a credit.
"It is better to take what does not belong to you than to let it lie around neglected."

Mark Twain
© 'Hand in Glove' 2012 - 2023 all rights reserved