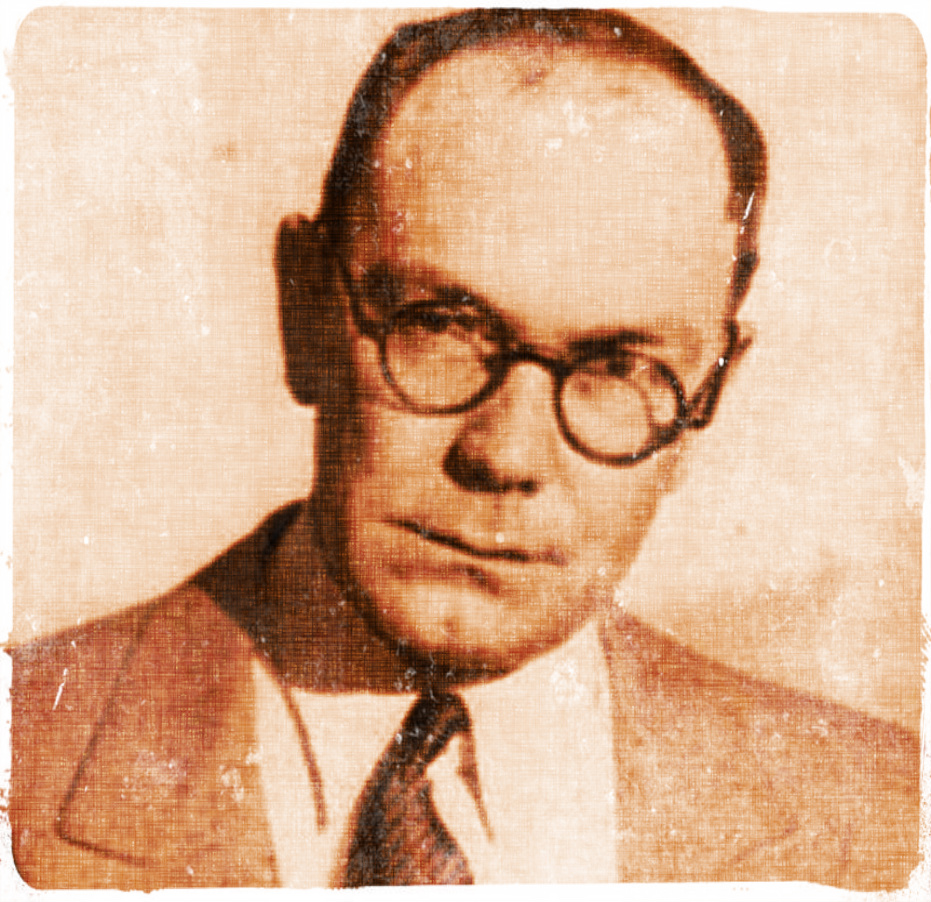 Privacy Policy
Hand in Glove privacy policy
This is the privacy notice of 'Hand in Glove'. In this document, "we", "our", or "us" refer to 'Hand in Glove'.
Introduction
This is a notice to inform you of our policy about all information that we record about you. It sets out the conditions under which we may process any information that we collect from you, or that you provide to us. It covers information that could identify you ("personal information") and information that could not. In the context of the law and this notice, 'process' means collect, store, transfer, use or otherwise act on information.

We regret that if there are one or more points below with which you are not happy, your only recourse is to leave our website immediately.

We take seriously the protection of your privacy and confidentiality. We understand that all visitors to our website are entitled to know that their personal data will not be used for any purpose unintended by them, and will not accidentally fall into the hands of a third party.

We undertake to preserve the confidentiality of all information you provide to us and hope that you reciprocate.

Our policy complies with UK law accordingly implemented, including that required by the EU General Data Protection Regulation (GDPR).

The law requires us to tell you about your rights and our obligations to you in regards to the processing and control of your personal data. We do this now, by requesting that you read the information provided at www.knowyourprivacyrights.org

Except as set out below, we do not share, or sell, or disclose to a third party, any information collected through our website.
What personal data we collect and why we collect it
Comments

When visitors leave comments on the site we collect the data shown in the comments form, and also the visitor's IP address and browser user agent string to help spam detection.

An anonymized string created from your email address (also called a hash) may be provided to the Gravatar service to see if you are using it. The Gravatar service privacy policy is available here: https://automattic.com/privacy/. After approval of your comment, your profile picture is visible to the public in the context of your comment.

If the basis changes then if required by law we shall notify you of the change and of any new basis under which we have determined that we can continue to process your information.

Media

If you upload images to the website, you should avoid uploading images with embedded location data (EXIF GPS) included. Visitors to the website can download and extract any location data from images on the website.

Cookies

Cookies are small text files that are placed on your computer's hard drive by your web browser when you visit any website. They allow information gathered on one web page to be stored until it is needed for use on another, allowing a website to provide you with a personalised experience and the website owner with statistics about how you use the website so that it can be improved.

Some cookies may last for a defined period of time, such as one day or until you close your browser. Others last indefinitely.

Your web browser should allow you to delete any you choose. It also should allow you to prevent or limit their use.

If you leave a comment on our site you may opt-in to saving your name, email address and website in cookies. These are for your convenience so that you do not have to fill in your details again when you leave another comment. These cookies will last for one year.

If you have an account and you log in to this site, we will set a temporary cookie to determine if your browser accepts cookies. This cookie contains no personal data and is discarded when you close your browser.

When you log in, we will also set up several cookies to save your login information and your screen display choices. Login cookies last for two days, and screen options cookies last for a year. If you select "Remember Me", your login will persist for two weeks. If you log out of your account, the login cookies will be removed.

If you edit or publish an article, an additional cookie will be saved in your browser. This cookie includes no personal data and simply indicates the post ID of the article you just edited. It expires after 1 day.

If you choose not to use cookies or you prevent their use through your browser settings, you will not be able to use all the functionality of our website.

We use cookies in the following ways:

To track how you use our website
To record whether you have seen specific messages we display on our website
To keep you signed in our site
To record your answers to surveys and questionnaires on our site while you complete them
To record the conversation thread during a live chat with our support team

You can find more information about cookies at:

The cookies used on this website have been categorised based on the categories found in the ICC UK Cookie guide.

Category 1: strictly necessary cookies

These cookies are essential in order to enable you to move around the website and use its features, such as accessing secure areas of the website. Without these cookies services, you have asked for, like shopping baskets or e-billing, cannot be provided.

By using our website, you agree that we can place these type of cookies on your device.

Category 2: performance cookies

These cookies collect information about how visitors use a website, for instance, which pages visitors go to most often, and if they get error messages from web pages. These cookies don't collect information that identifies a visitor. All information these cookies collect is aggregated and therefore anonymous. It is only used to improve how a website works.

By using our website, you agree that we can place these type of cookies on your device.

Category 3: functionality cookies

These cookies allow the website to remember choices you make (such as your user name, language or the region you are in) and provide enhanced, more personal features. For instance, a website may be able to provide you with local weather reports or traffic news by storing in a cookie the region in which you are currently located. These cookies can also be used to remember changes you have made to text size, fonts and other parts of web pages that you can customise. They may also be used to provide services you have asked for such as watching a video or commenting on a blog. The information these cookies collect may be anonymised and they cannot track your browsing activity on other websites.

By using our website, you agree that we can place these type of cookies on your device.

Category 4: targeting cookies or advertising cookies

These cookies are used to deliver adverts more relevant to you and your interests They are also used to limit the number of times you see an advertisement, as well as help, measure the effectiveness of the advertising campaign. They are usually placed by advertising networks with the website operator's permission. They remember that you have visited a website and this information is shared with other organisations such as advertisers. Quite often targeting or advertising cookies will be linked to site functionality provided by the other organizations.

By using our website, you agree that we can place these type of cookies on your device.

Embedded content from other websites

Articles on this site may include embedded content (e.g. videos, images, articles, etc.). Embedded content from other websites behaves in the exact same way as if the visitor has visited the other website.

These websites may collect data about you, use cookies, embed additional third-party tracking, and monitor your interaction with that embedded content, including tracing your interaction with the embedded content if you have an account and are logged in to that website.

Analytics

We use Google Analytics to track visitors on this site. Google Analytics uses cookies to collect this data.

The data we collect will be processed anonymously and 'Data sharing' is disabled.

How long we retain your data

If you leave a comment, the comment and its metadata are retained indefinitely. This is so we can recognize and approve any follow-up comments automatically instead of holding them in a moderation queue.

For users that register on our website (if any), we also store the personal information they provide in their user profile. All users can see, edit, or delete their personal information at any time (except they cannot change their username). Website administrators can also see and edit that information.

What rights you have over your data

If you have an account on this site, or have left comments, you can request to receive an exported file of the personal data we hold about you, including any data you have provided to us. You can also request that we erase any personal data we hold about you. This does not include any data we are obliged to keep for administrative, legal, or security purposes.

Where we send your data

Visitor comments may be checked through an automated spam detection service.

Information we process because we have a legal obligation

We are subject to the law like everyone else. Sometimes, we must process your information in order to comply with a statutory obligation.

For example, we may be required to give information to legal authorities if they so request or if they have the proper authorisation such as a search warrant or court order.

This may include your personal information.

Complaints regarding content on our website

We attempt to moderate user-generated content, but we are not always able to do so as soon as that content is published.

If you complain about any of the content on our website, we shall investigate your complaint.

If we feel it is justified or if we believe the law requires us to do so, we shall remove the content while we investigate.

Free speech is a fundamental right, so we have to make a judgment as to whose right will be obstructed: yours, or that of the person who posted the content that offends you.

If we think your complaint is vexatious or without any basis, we shall not correspond with you about it.

Sending a message to us

When you contact us, whether by telephone, through our website or by e-mail, we collect the data you have given to us in order to reply with the information you need.

We record your request and our reply in order to increase the efficiency of our business

We keep personally identifiable information associated with your messages, such as your name and email address so as to be able to track our communications with you to provide a high-quality service.

Complaining

When we receive a complaint, we record all the information you have given to us.

We use that information to resolve your complaint.

We may also compile statistics showing information obtained from this source to assess the level of service we provide, but not in a way that could identify you or any other person.

Affiliate and business partner information

This is information given to us by you in your capacity as an affiliate of us or as a business partner.

It allows us to recognise visitors that you have referred to us, and to credit to you commission due for such referrals. It also includes information that allows us to transfer commission to you.

The information is not used for any other purpose.

We undertake to preserve the confidentiality of the information and of the terms of our relationship.

We expect any affiliate or partner to agree to reciprocate this policy.

Personal identifiers from your browsing activity

Requests by your web browser to our servers for web pages and other content on our website are recorded.

We record information such as your geographical location, your Internet service provider and your IP address. We also record information about the software you are using to browse our website, such as the type of computer or device and the screen resolution.

We use this information in aggregate to assess the popularity of the webpages on our website and how we perform in providing content to you.

If combined with other information we know about you from previous visits, the data possibly could be used to identify you personally, even if you are not signed in to our website.

Our use of re-marketing

Re-marketing involves placing a cookie on your computer when you browse our website in order to be able to serve to you an advert for our products or services when you visit some other website.

We may use a third party to provide us with re-marketing services from time to time. If so, then if you have consented to our use of cookies, you may see advertisements for our products and services on other websites.

Information we obtain from third parties

Although we do not disclose your personal information to any third party (except as set out in this notice), we sometimes receive data that is indirectly made up from your personal information from third parties whose services we use.

No such information is personally identifiable to you.

Third party advertising on our website

Third parties may advertise on our website. In doing so, those parties, their agents or other companies working for them may use technology that automatically collects information about you when their advertisement is displayed on our website.

They may also use other technology such as cookies or JavaScript to personalise the content of, and to measure the performance of their adverts.

We do not have control over these technologies or the data that these parties obtain. Accordingly, this privacy notice does not cover the information practices of these third parties.

Data may be processed outside the European Union

Our websites are hosted in The United States of America.

We may also use outsourced services in countries outside the European Union from time to time in other aspects of our business.

Accordingly, data obtained within the UK or any other country could be processed outside the European Union.

For example, some of the software our website uses may have been developed in the United States of America or in Australia.

We use the following safeguards with respect to data transferred outside the European Union:

The data protection clauses in our contracts with data processors include transfer clauses written by or approved by a supervisory authority in the European Union.
We comply with a code of conduct approved by a supervisory authority in the European Union.

Access to your personal information

To obtain a copy of any information that is held on you by us, you may send us a request via email at frank@handinglove.co.uk. After receiving the request, we will tell you when we expect to provide you with the information, and whether we require any fee for providing it to you.

Removal of your information

If you wish us to remove personally identifiable information from our website, you must contact us via email at frank@handinglove.co.uk

This may limit the service we can provide to you.

Verification of your information

When we receive any request to access, edit or delete personal identifiable information we shall first take reasonable steps to verify your identity before granting you access or otherwise taking any action. This is important to safeguard your information.

Other matters

Use of site by children

We do not sell products or provide services for purchase by children, nor do we market to children.

If you are under 18, you may use our website only with consent from a parent or guardian.

We collect data about all users of and visitors to these areas regardless of age, and we anticipate that some of those users and visitors will be children.

Such child users and visitors will inevitably visit other parts of the site and will be subject to whatever on-site marketing they find, wherever they visit.

Links to other websites

Our website may contain links to other websites of interest. However, once you have used these links to leave our site, you should note that we do not have any control over that other website. Therefore, we cannot be responsible for the protection and privacy of any information which you provide whilst visiting such sites and such sites are not governed by this privacy statement. You should exercise caution and look at the privacy statement applicable to the website in question.

Encryption of data sent between us

We use Secure Sockets Layer (SSL) certificates to verify our identity to your browser and to encrypt any data you give us.

Whenever information is transferred between us, you can check that it is done so using SSL by looking for a closed padlock symbol or other trust marks in your browser's URL bar or toolbar.

Compliance with the law

Our privacy policy has been compiled so as to comply with the law of every country or legal jurisdiction in which we aim to do business. If you think it fails to satisfy the law of your jurisdiction, we should like to hear from you.

However, ultimately it is your choice as to whether you wish to use our website.

Review of this privacy policy

We may update this privacy notice from time to time as necessary. The terms that apply to you are those posted here on our website on the day you use our website. We advise you to print a copy for your records.

If you have any question regarding our privacy policy, please contact us via email at frank@handinglove.co.uk.

This policy is effective from May 2018.